Media Services
A variety of resources are available to the editorial news media and our exhibitors to assist in actively promoting World of Asphalt.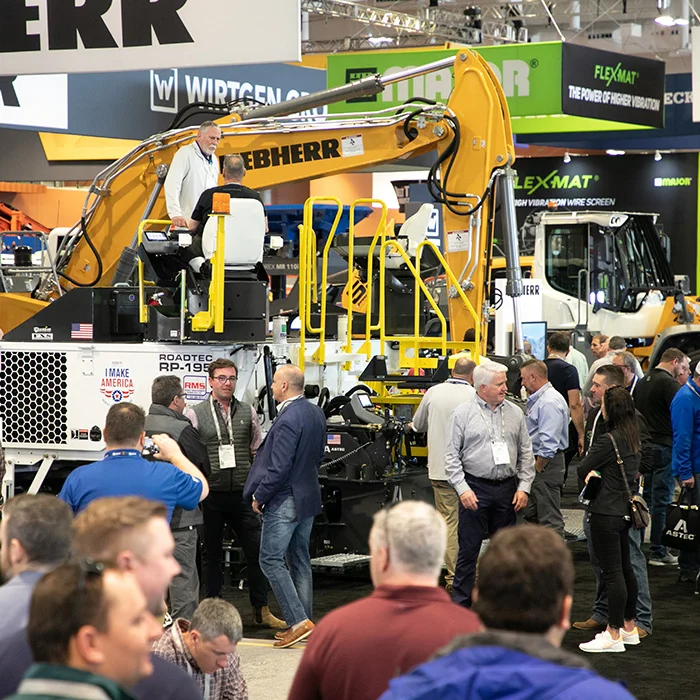 Exhibitors
Exhibitors are encouraged to provide press kits in print or electronic forms to the show newsroom. Exhibitors are responsible for kit shipment/storage, as the newsroom does not have sufficient space for this purpose. Kits are displayed in the newsroom alphabetically by company name. Exhibitors will be allowed access to the newsroom for the purpose of supplying press kits, messages for editors, or if an editor has scheduled an interview with them.

Exhibitors interested in hosting a press conference at their booth should fill out the Press Conference Request Form. Please check the Exhibitor Services Manual (News and Publicity Tips) for additional show preparation and promotional information. Questions? Contact a show team member at (ShowMediaServices@aem.org) or call 800-867-6060
Support The Show
The Advertising Tradeout Program provides our eligible asphalt industry publication partners with opportunities such as exhibit space, onsite distribution bins, or a special listing on the official show website, in exchange for advertising space. If you have a publication specific to the construction and/or asphalt industry and would like to discuss this promotional opportunity, please contact Show Management via email at showpartnerships@aem.org.