Leading Asphalt Trade Show and Conference
Advance your business by checking out industry leading manufacturers and service providers showcasing their latest products and technologies.
World of Asphalt 2022 Show Highlights (1:04)
World of Asphalt by the numbers
Who Attends
World of Asphalt is the largest event for asphalt professionals and contractors in:
Aggregates

Asphalt Maintenance

Asphalt Paving

Business Operations
Hauling

Portable Power

Technology Solutions
Make Key Industry Connections
We've met many different people at the show as far as information that isn't just products, but people we can call and talk to about experiences we've had and if they've had a similar problem and where they go to find their solution.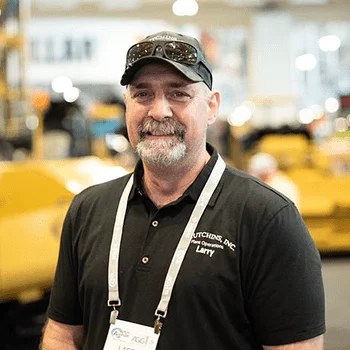 Larry Gauge
J Hutchins INC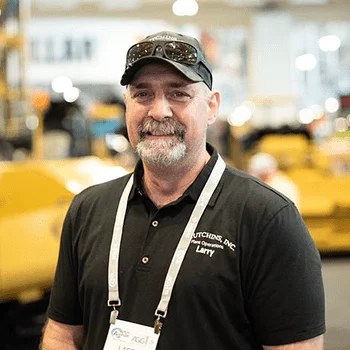 From Mainline to Maintence, We've Got You Covered
Meet: Connect directly with technical experts to get your fleet questions answered while you plan for the future.
Compare: World of Asphalt has many solutions in one place, you can save time and make more accurate decisions about what suits your business.
Learn: Understand the equipment you'll be using tomorrow and get demonstrations from the people who know it best.
See Exhibitor List
Find Your Solution
The People, Plants and Paving Conference features learning opportunities with leading industry experts to offer solutions to issues affecting the asphalt industry.
Get Educated: Listen to more speakers on more industry topics.
Attend Panels: Hear industry leaders have open and honest conversations.
Discover Ideas: Learn actionable insights you can take back to your business.
Spark Conversations: Ask questions, answer questions, and create lasting connections.
View Education Opportunities
WHAT YOU NEED TO KNOW TO REGISTER
Asphalt Trends & Tech
Get the latest news and updates from World of Asphalt, the leading asphalt trade show and conference. Stay informed with industry trends and technologies.
Stay Informed about World of Asphalt
See what's new and don't miss a thing about the 2024 show.